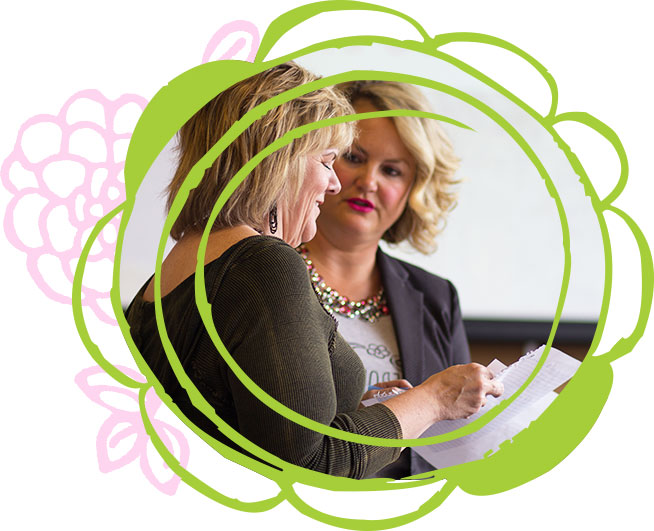 I work with a very limited number of people at one time but these people are usually MY people! You are:
A Get Shit Done kind of person

You are 100% ready to take your business to the NEXT LEVEL

Fully committed to learning the tools to help you gain traction, build sustainable systems, and committee to your singular business focus.

You are ready to work hard

You can handle the truth
I can take you from an idea to a fully realized business within a very short period of time. Or I can take your full, busy, business and help you streamline it, get you your life back and help you LEVERAGE from one to one to one to many! It is possible, I promise! And I know exactly how to do it! Sounds good doesn't it, let me show you how!
These are for the people who are NOT messing around. You will get all my best and I will demand that of you as well! You need to be ready to get some shit done!
Half-Day VIP ($2997):
3 hours together with Jessica to completely revamp or leverage your business and dig into your life to see what may be holding you back.
All my best tools in ONE life changing day together
Work on your funnel/offerings for greater clarity and made you some real money
Work on building your list/following
Fine tune your niche
Dive deeper into your core values
Get your mindset RIGHT. Work on goal cards together
Dig deep into your personality, what you are good at and what you need to start delegating
Work on your co-dependency if need be
Lastly, get your Structure, Systems and Singular focus completely dialed in and direct your business with the most clarity you have EVER had! I promise!
Great jump start into one of my Group Coaching Programs – Girl Boss or Lady Boss
Yes,

I am ready to make this commitment to myself and my business!
Front Seat Life Team of Experts
No coach can know it all, and if they claim too don't hire them. I have a coach, we all need to be pushed and stretched! Part of being a part of my Front Seat Squad comes with the expertise of my team of experts. They are people I love, trust and have used myself to better my work and life. These women are truly the best in their field and I am honored to bring them to you as part of my Front Seat Life Team of Experts. Joining the Front Seat Life coaching comes with a 30-60 minute consultation with these experts when you need them.
INTRODUCING
The Front Seat Life™
Team of Experts
As part of the Front Seat Squad and Front Seat Life™ Coaching Program, you have access to an amazing team of experts to help elevate, deepen and strengthen your growth! They are here to help you in your life and/or business. They will be coaching you throughout the year on our zoom calls as well as guest speaking at quarterly meetings. They are also available if and when you need a 30 minute consultation to see if working together might further help you.