My business trainings are anything but boring. My
sassy, tell it like it is

style will ensure full engagement from your entire team.

Training differs from KeyNotes in that they are personal for your group or team. I am not onstage speaking to thousands but at your office or offsite delivering life and business changing content specifically to YOU. My hands on trainings can range from lunch hours to full day trainings or weekend retreats for any group size.

Many groups hire me for their smaller teams once they have heard my Keynote talks for a much deeper dive.

I can deliver any or all of the following which are all signature talks and my unique content. I also have a popular book, Live Your Life From the Front Seat and the soon to be released Don't do Stuff You Suck At, that can be used as a workbook for your group.
Who are you?
Your team's personality type
I have a free assessment your group can take or you can purchase the MBTI through me as a certified Myers Briggs Trainer.
We identify exactly what each individual's innate gifts and talents, which is their Front Seat. We also identity the areas that are more challenging for them in which case is their backseat. They shouldn't be wasting their time or the company's on doing things from the backseat! This creates happy and productive employees!
That material alone can be a half day or full day training.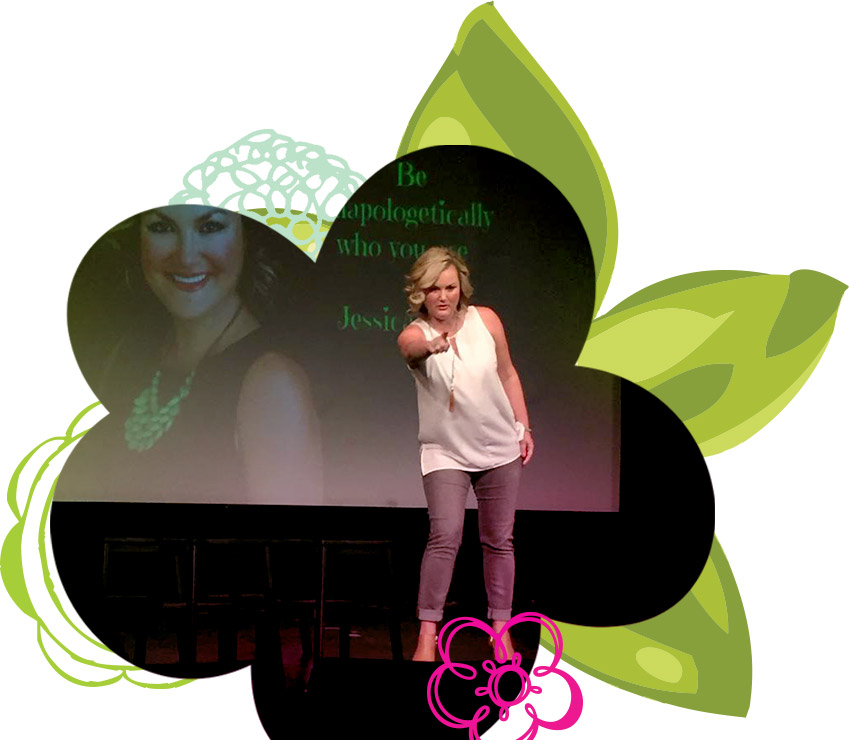 Where Are You Going?
This section is usually the missing piece in most business professionals that I work with as it is a little woo woo but it is critical in for our success and that is……mindset. We MUST get clear about your mindset and stop living 5 minutes in front of our face in a reactionary stance each and every day. We must take steps to vision and plan for our furture and start being proactive. I will show you exactly how.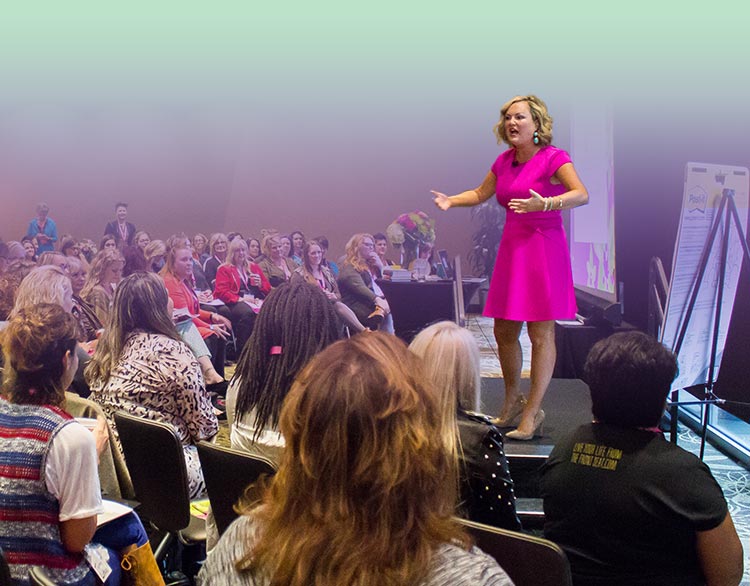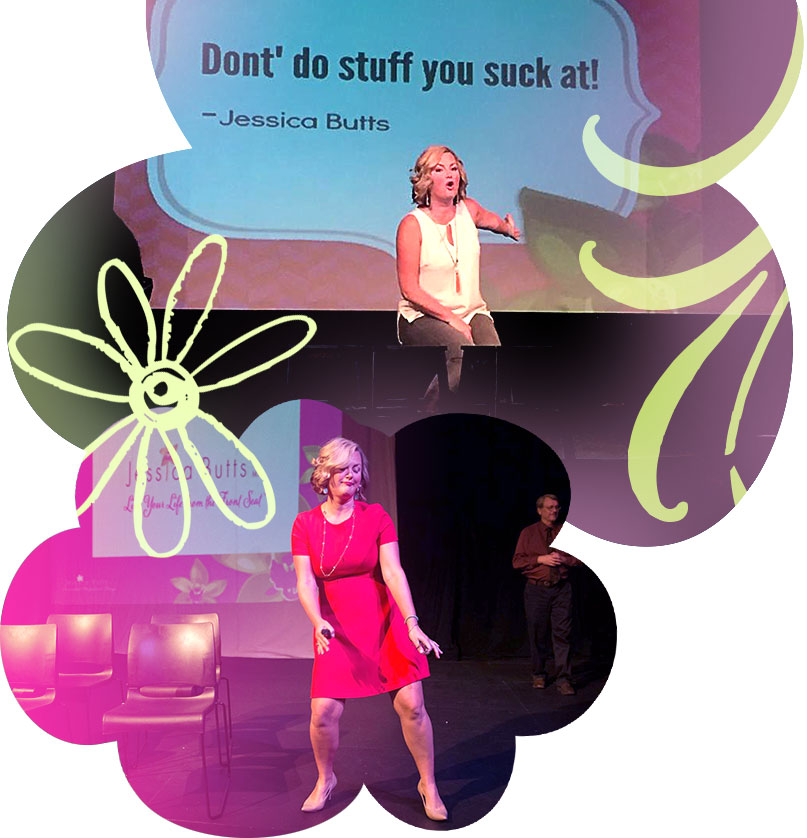 How Are You Going To Get There?
This is all about taking
action.
This is some tough love but better to have me kick their butt than you. They don't call me Jessica "Kick" Butts for nothing! I have some amazing tools to help your team with REAL tangible take always to be able to take action.
Lastly….
I can add on or share at another time my signature Three S's™ talk:
Systems

Structure

Singular Focus
Excellent content for entrepreneurs and direct selling companies
Hire Jessica for just one of these sections or all 4, she can customize a program that is perfect for your organization, team or event. Jessica also offers group discounts on her popular books, Live Your Life from the Front Seat and coming in October, Don't Do Stuff You Suck At, that can be used as a study guide for her trainings.
A Testimonial To Jessica Butts:
"What can I say about this adorable, vivacious woman? Well, as it seems, quite a bit! We were blessed with having Jessica Butts as our MC and speaker at #damselconference. Like me, she is passionate about people being real, being authentically who they are, BUT how can you do that until you know who you innately are separate of your life's circumstances? She opened my eyes to so much and continues to do so as I am reading her book. It is helping me better understand how others see and perceive the World as well which helps me better understand them. Like, REALLY…get her book "Living Your Life from the Front Seat".
I can't recommend her teachings more. If you have a chance to meet or be coached by her, don't walk toward it, dive into it. Then remember #stungunjen told you to."
Jennifer Foster-Lester
Damsel in Defense