Don't Do Stuff You Suck At

by Jessica Butts
PRICE: $18.50
This business-focused book helps you use your Myers Briggs innate gifts and talents to attract the right clients, make more money and create a happy healthy life and business.
Buy The Book

Live You Your Life From The Front Seat
by Jessica Butts
PRICE: $16.95
This life-focused book helps you accomplish magnificent things in your life, relationships and career.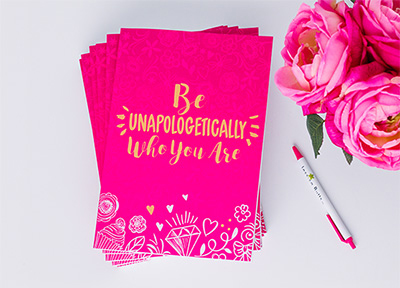 Be Unapologetically Who You Are: The Journal
PRICE: $25 USD
The Be Unapologetically Who You Are Journalhas open space to free write and powerful planning pages and tools to keep you on track with who you are, where you are going, and how you are going to get there.
Myers-Briggs Profiles