Understanding your Personality Type to Help you Get Focused and Start the Year with clarity, confidence, and a freakin' plan!!
9AM - 12PM PDT/ 12PM - 3PM EDT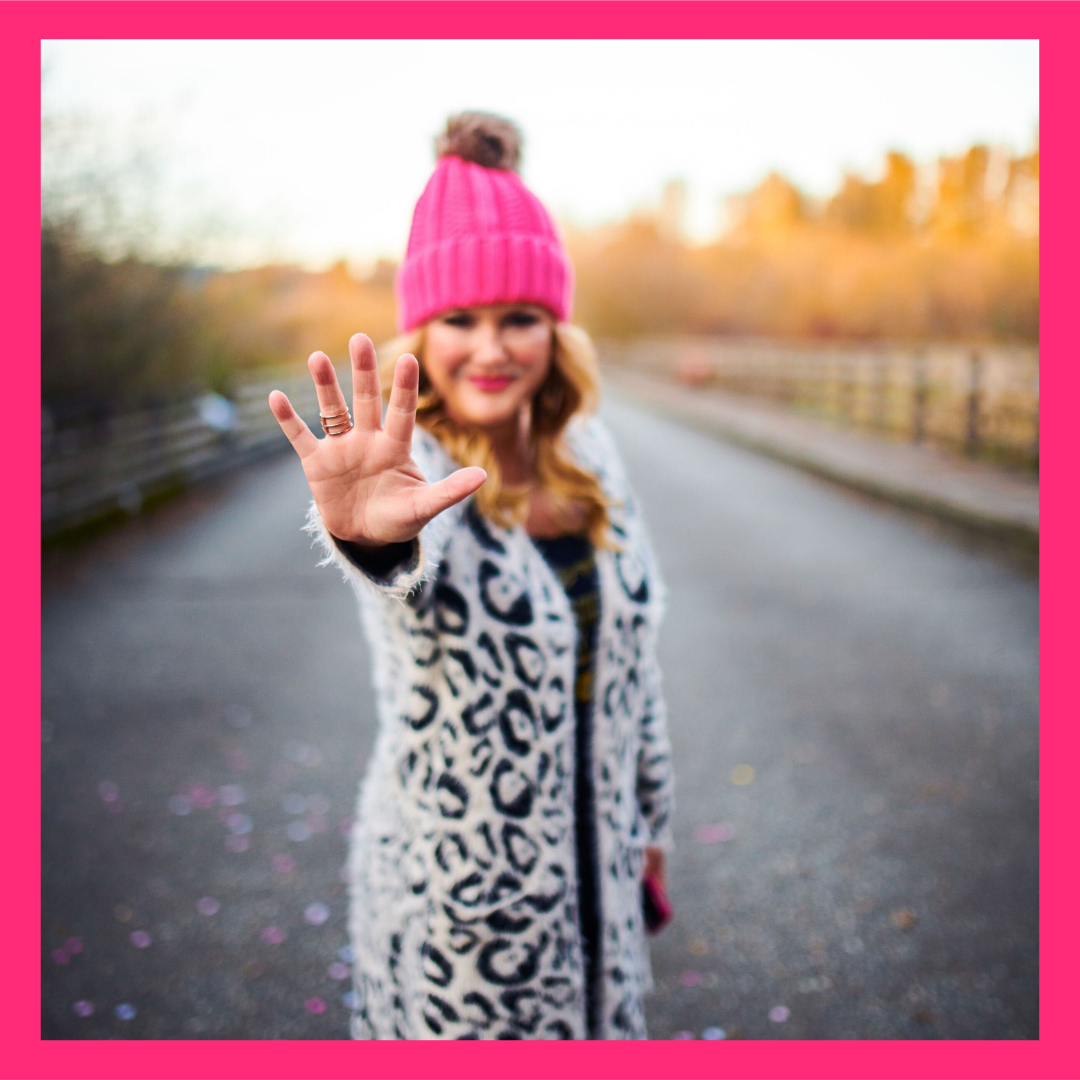 Come Join Me
for this VERY special VERY sassy, VERY honest, and VERY powerful workshop!
Do you hate beginning every year promising to get your shit together and that "this will be the year" yet you never do it?
Do you have tons and tons of excellent ideas that could literally change the world yet you can never get organized enough to get them out into the world?
Do you let things like Covid knock you completely off track of your life goals?
Do you have BIG dreams for yourself but never seem to be able to bring them to fruition?
Do you feel different from the rest of the world and know you have so much to give, yet you can never get your systems, structure, and singular focus in place in order to make those dreams a reality?
Did you cringe when I just said systems, structure and singular focus?
Are you like a squirrel and easily distracted by bright shiny objects and you start new projects without ever finishing the ones before?
Are you tired of spinning your wheels year after year and never getting anywhere?
Any of that, or all of that, sound familiar?  
Don't worry, I get it!!! And I get YOU!
I get you
because I am a human behavior and Myers Briggs personality type expert & former psychotherapist and I truly understand how people are different.
The good news is....there is a solution to your squirrel syndrome!
And it starts by understanding your innate personality type and how you differ from other people who seem to always get things done. 
There is no right or wrong type. 
You just have to learn what is innate and easy for you so that you can put in systems, structure, and singular focus to help you get your shit done.
I am the queen of systems, structure, and singular focus!
And I vow, in this 3 hour workshop, to give you every single tool I've ever used with my thousands of clients over the past nine years to help you finally make those dreams a reality!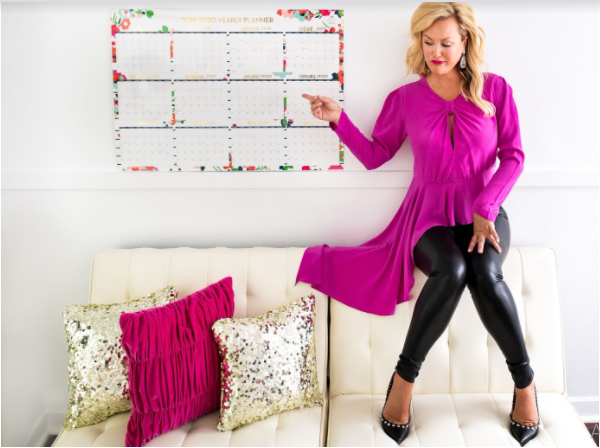 Because, my friend...you have cool shit to do in this world!!
and until you FINALLY learn the right way for your squirrelly self you are going to keep repeating the exact same pattern!! 
It's time to get your sh*t together and start 2021 with clarity, confidence, and a freakin' plan!!
And put a stop to squirrel syndrome so you can make 2021 ABSOLUTELY AMAZING!!!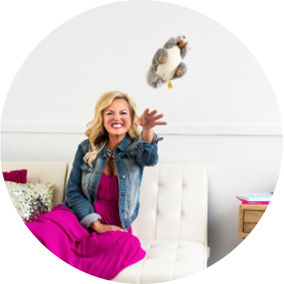 They don't call me Jessica "Kick" Butts for nothin'! 
You don't have time to waste and either do I!
I am going to give it to you straight and lovingly kick your butt along the way because I WANT YOU TO MAKE YOURSELF PROUD!!!!
So, what are you waiting for?!  
Come join me, I PROMISE you will learn so much, be completely freakin' inspired and emerge with clear and actionable tools and steps to make 2021 MAGNIFICENT (yes, even in a pandemic)!!!
5 stages

that build on one another to help you gain

clarity

and

confidence

and finally get your shit together!!! 

Zoom meeting with

personal engagement

for the live workshop

Private FB group

for deeper engagement from enrollment until mid November 

Gorgeous and easy to use

online platform

after the live call so you can watch over and over again

The benefits of my expertise in personality type and as a

former psychotherapist
Revolutionary

therapy and coaching tools I've developed over the past 9 years in the industry

In the live version, we will have

interaction

, Q&A, work time, and lots of "AHA's"

Lifetime access

to the material so you can obtain the reminders and motivation anytime you need it

Invitation to join a private ongoing supportive community

for creative, intuitive, go-getter yet at times squirreling types.

And a plethora of

printable PDFs to

help you take action IMMEDIATELY!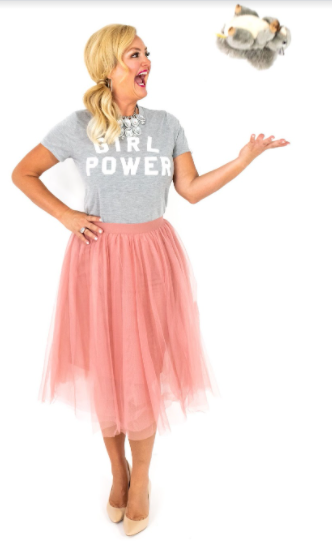 Part 1: Stop Living 5 Minutes in Front of Your Face!
Understanding how your Personality type influences your

planning

.  A deep dive into the S/N and J/P dichotomies 
Part 2: The Best Predictor Of Future Performance is Past Performance:  Your Year In Review
We have to take a look back in order to move forward, it hurts a little but DAMN it works.  I have

3 amazing tools

lined up to give you clarity like you have never known!
Part 3: Decide What It Is That You Want!  
Now, this is where it gets REALLY fun but we had to do some hard work first and

this is the mistake most people make

is they start here without doing the first 2 steps.

5 incredible tools to share with you
Part 4: Write That Sh*T Down!
In addition to  my favorite tools I am going to teach you the power of your

subconscious

from my time doing Hypnotherapy.
Part 5: Work On It Every. Freakin. Day.
There will be some serious

inspiring

and

butt kicking content

here and ACTIONABLE and tangible tools for you!  Simply life changing!!
stress 

anxiety 

disappointment 

frustration

financial worry 
But I'm here to tell you there's nothing wrong with you!
You just have to learn about who you are and the tools that can help you harness your greatness! 
Come join me for this VERY special, very sassy, very honest and very powerful workshop!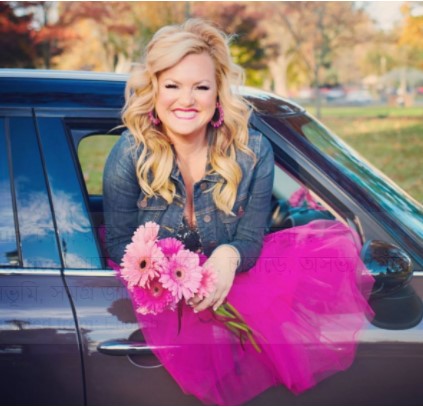 Jessica Butts is the CEO and Founder of Front Seat Life as well as the author of the popular books, "Live Your Life from the Front Seat" and "Don't Do Stuff You Suck At" and host of the Front Seat Life Podcast.
As an ENFJ, Jessica thinks outside the box, leads with her heart, and is obsessively organized. She's passionate about personal development and helping her clients learn to live and be unapologetically who they are and create the life they've always desired. Jessica travels the country speaking publicly and sharing her inspiring message in her sassy, no-holds barred entertaining manner inspiring, motivating, and educating people to live their life from the front seat using their innate gifts.
As a life and business coach, former psychotherapist, and recognized Myers-Briggs expert, with more than 15 years experience, Jessica makes it her mission in life to inspire others to reach their full potential and accomplish Magnificent Things by understanding and embracing their innateness.